No question creating a list like this is totally subjective. You can look at any of the work these directors have done and declare it a masterpiece while someone else thinks it's the best advertisement for sleeping pills that's ever been invented.
Other times people can see a film and say it was okay or even very good but they don't get what all the fuss is about. For them good is one thing but calling it a classic is a whole different animal.
With all that being said here is my very subjective list of Hollywood's Golden Age directors.

1. John Ford
It could be sentimental to the point of ridiculous and in the same breath one of the most poetic scenes ever captured on film. John Ford was the most celebrated director of Hollywood's Golden Age winning four Academy Awards.
Ford's primary backdrop was the American West with movies like Stagecoach, Fort Apache, The Searchers, The Man Who Shot Liberty Valance but his wins were for other genres including best director for How Green Was My Valley the tragic story of the disintegration of a Welsh coal mining family.
And this is one of the remarkable things about Ford. Studio executives more often than not demanded a tacked on happy ending no matter how inappropriate. By sheer force of will and the power of his artistry Ford refused by and large to play the game which gives so much of his work a strong lasting impact.
2. Alfred Hitchcock
Hitchcock came to the United States in 1940 after a successful career in Great Britain. His debut film in this country was the haunting Rebecca with Lawrence Olivier and Joan Fontaine.
For more than three decades afterward Hitchcock continued to jolt, scare and delight audiences with his command of the suspense genre as evidenced in films like The Birds, North By Northwest, Notorious and countless other.
He also had a very sly way of peeping in to the not so nice areas of the subconscious and showing us what lurked there.  Norman Bates in Psycho, Scottie Ferguson in Vertigo to name a few.
While some of his contemporaries griped Hitchcock was a one note wonder (i.e. suspense and nothing else) within that genre he demonstrated amazing versatility. It didn't hurt that his ability to heighten and sustain tension is almost unmatched.
3. Frank Capra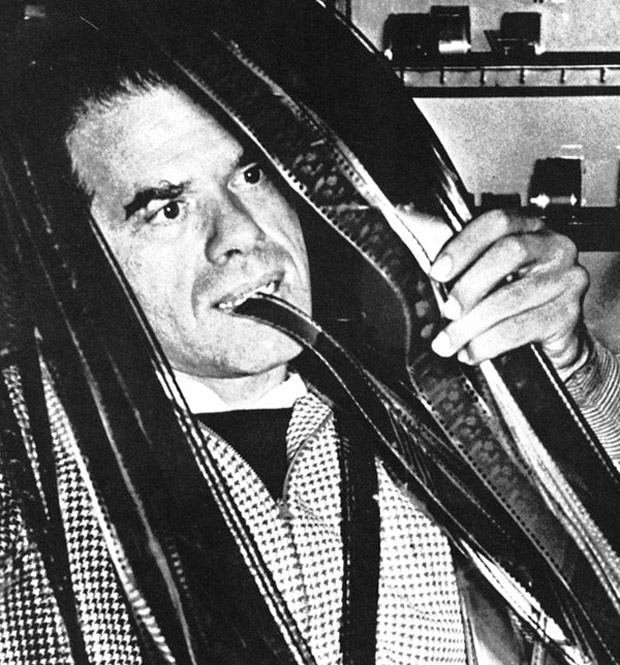 Capra considered himself a director of the gee whiz school. Unapologetic speechifying and the never ending fight for the little guy along with a good blend of humor.
But as illustrated in one of his many masterworks Mr Smith Goes To Washington there is a price to pay.
If you wanted a happy ending in a Frank Capra film than be prepared to go through hell and back to get it. Meet John Doe, Mr Deeds Goes To Town and It's A Wonderful Life are only a few examples of characters battling the odds, the powers that be and themselves to finally earn their happy ending.
4. Howard Hawks
Many of these directors cut their teeth during the silent movie era including Hawks. While he had some good visual effects, Hawks needed sound and when he got it the man known for Bringing Up Baby and Red River took off.
Hawks believed in simple camera set ups which allowed for great composition and for his actors to talk and talk they did. No speechifying like Capra. Just witty, sparkling and often sexy dialogue. Check out the horse racing exchange between Humphrey Bogart and Lauren Bacall in The Big Sleep. Yowza. In a Howard Hawks film you really have to pay attention because little things mean a lot.
5. William Wellman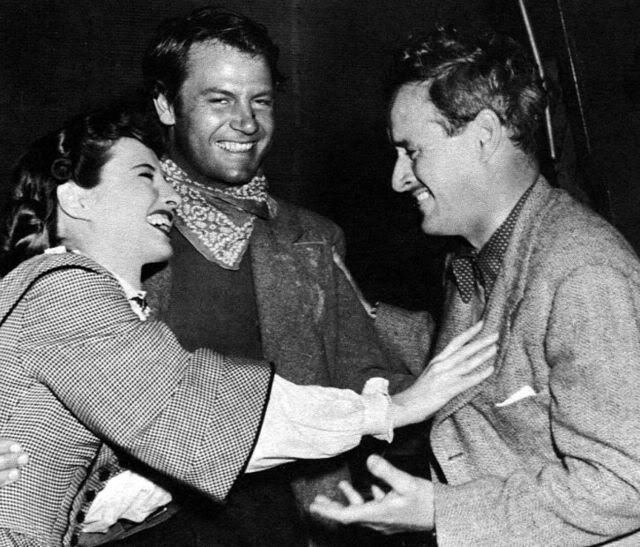 Wild Bill Wellman was a former combat pilot in World War I and the director of Hollywood's first Academy Award winning movie Wings. But Wellman did more than just aviation films.
The Ox Bow Incident is a harrowing account of mob violence set in the Old West. A Star Is Born, Wellman's only Academy Award for writing contrasts the marriage of Vicki Lester and Norman Maine. One is on the way to being the toast of the town the other is on the road to self-destruction.
Wellman was about the humanity. Rejecting stereotypes and letting the chips fall where they may. No where is this more evident than the Wellman women who in much of the director's work are portrayed as smarter tougher( See Westward the Women and Anne Baxter in Yellow Sky) and morally superior to men. They take the world on their own terms and so did William Wellman.
6. George Cukor
Cukor has been notoriously referred to as a woman's director.  As if working with superstar talent such as Greta Garbo (Camille), Katherine Hepburn (Adam's Rib), Norma Shearer and  Paulette Goddard (The Women) was a bad thing. Heaven forbid they actually loved working with Cukor and trusted him enough to give some of their best performances.
Erroneous labels aside,  Cukor was one of Hollywood's best particularly when it came to adapting novels or a stage play like My Fair Lady for the big screen.  Perhaps Lou Gossett Jr said it best : "The consummate director and a filmmaking genius. He kept shooting until he got it right. He knew when to say something to you, and he knew when to leave you alone. He was always one step ahead of everyone."
7. Billy Wilder
Even when he was writing films for the great Ernst Lubitsch, Billy Wilder always wanted to direct. He finally got his break in 1942 with The Major and The Minor (Ginger Rogers as a 14 year old? I didn't believe it but maybe you can have a go of it).
Two years later he made arguably the definitive film noir with  Double Indemnity. One year later came The Lost Weekend a groundbreaking film that took the subject of alcoholism seriously.
These two films alone would do justice to any director but Wilder wasn't even close to being done as movies like Sunset Boulevard, Stalag 17, The Seven Year Itch and The Apartment followed. Once called the most accurate chronicler of post War America Wilder's genius still resonates.
8. William Wyler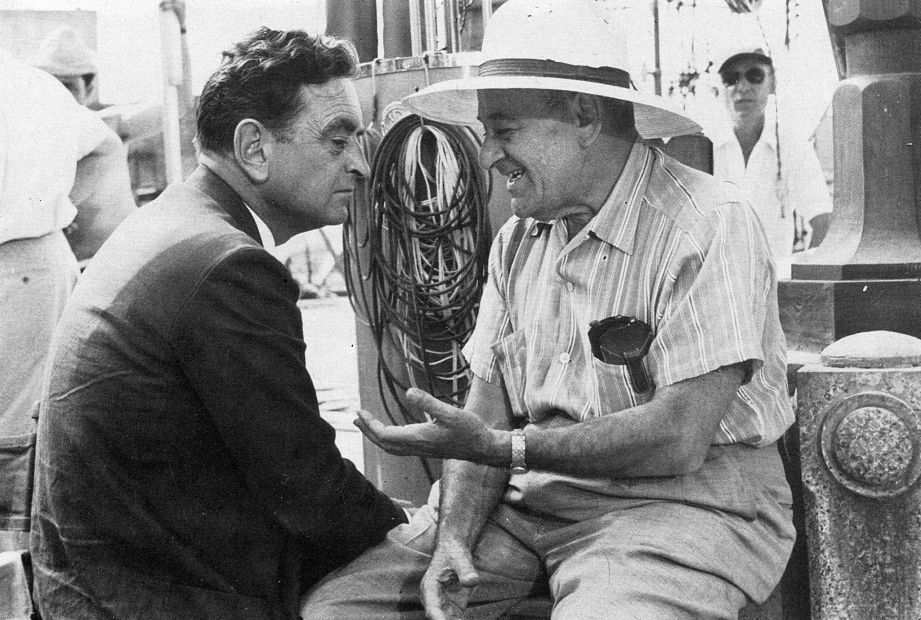 "It's a miserable life in Hollywood. You're up at five or six o'clock in the morning to be ready to start shooting at nine." That miserable life as Wyler called it resulted in terrific films for the rest of us.
Wyler like his contemporaries was adept at directing a wide variety of genres from historical novels (Wuthering Heights) to soldiers returning home from World War II (The Best Years Of Our Lives).
Wyler can also take credit for changing Laurence Olivier's condescending attitude towards film into real respect and appreciation for it. That probably wasn't a hard task given Wyler's legendary reshooting of take after take to get the magic of the scene on film.
But of course the movie Wyler will always be known for is his  1959 remake of Ben Hur. As Wyler himself put it, "It took a Jew to make a really good movie about Christ.
9. Cecil B. DeMille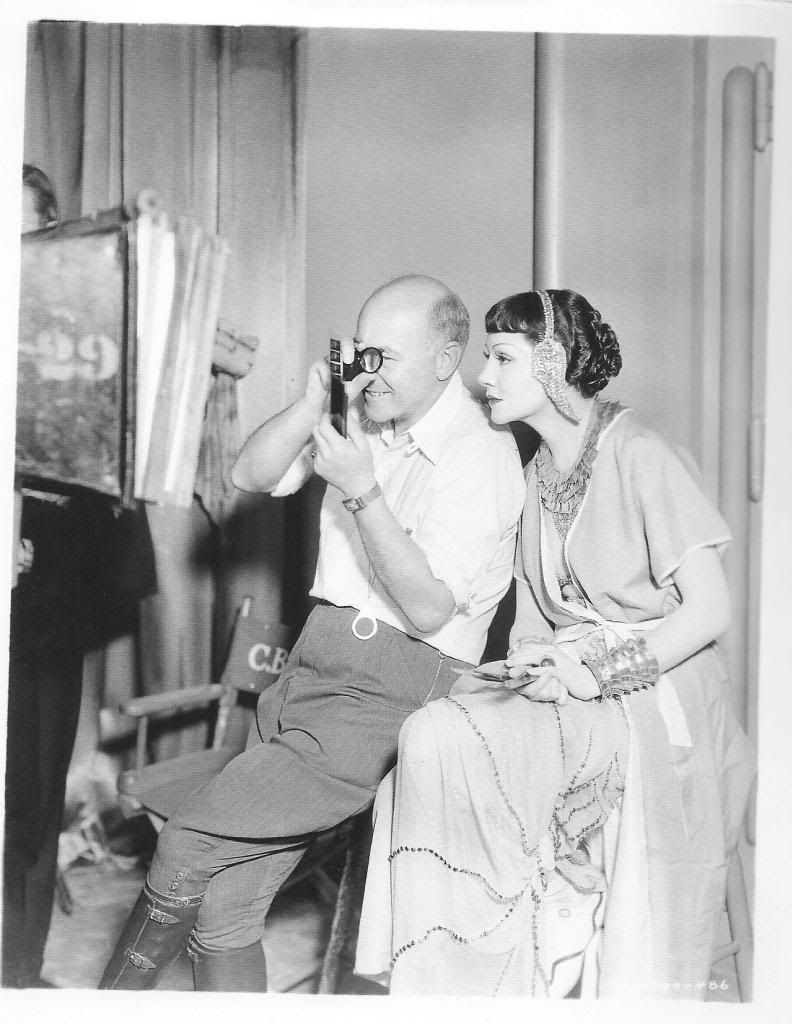 The acting oftentimes is silly and dated. The dialogue laughable and not in a good way. But year after year audiences flocked to the movies when they saw the name above the title belonged to Cecil B. DeMille.
The question is why. What was so special about Samson and Delilah or The Greatest Show on Earth?
First and foremost DeMille was one of the premier master storytellers.  The other were his movies took on a larger than life quality just like the man himself who basically invented the movie director stereotype. Waist boots, megaphone in hand barking out instructions as if he was emperor.
It obviously all worked. How can we be sure? Check out a certain network that every year around Easter time for the past 40 years broadcasts The Ten Commandments.
10. Michael Curtiz
The hardest working director at Warner Brothers studio and that's saying something. Curtiz moved seamlessly between genres and went a long way to creating the Warner Brothers look.
Known for his speed, technical capacity and a gift for rubbing many people the wrong way with his autocratic nature Curtiz turned out some of the greatest movies of Hollywood's Golden Era.
Captain Blood (1935), The Adventures of Robin Hood (1938), and The Sea Hawk all with Errol Flynn. The ultimate love story Casablanca (1942) and the definitive mother daughter soap opera Mildred Pierce (1945).
What was the key to Curtiz's success? "Who cares about character? I make it go so fast nobody notices". It's warped but you can't argue with the results.