Which one? After all this is Hollywood we're talking about. This one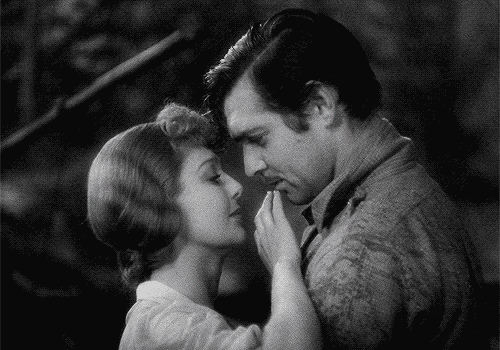 Anne Helen Petersen of Buzzfeed wrote an extraordinary article regarding the Loretta Young Clark Gable affair. Young got pregnant and had a daughter which Gable would never acknowledge.
Unfortunately there were something else that went unspoken for too long.
Young loved to watch Larry King Live, which is most likely what prompted her to first ask her friend, frequent houseguest, and would-be biographer, Edward Funk, and then her daughter-in-law, Linda Lewis, to explain the term "date rape." As Lewis recalled from her Jensen Beach, Florida, home this April, sitting next to her husband, Chris — Young's second born — and flanked by Young's Oscar and Golden Globe, it took a tact to explain, in language that an 85-year-old could understand, what "date rape" meant. "I did the best I could to make her understand," Lewis said. "You have to remember, this was a very proper lady."

When Lewis was finished describing the act, Young's response was a revelation: "That's what happened between me and Clark."

After my extensive interviews with Young's son, daughter-in-law, and longtime biographer, it seems clear to me that by keeping the secret of her daughter's conception, Young was doing what millions of women have done before and since: using what little power she had to take back control of her life after it had been wrested from her.
I understand not knowing what that term meant and Young's legendary protection of her onscreen image. Proper lady? Depends on how you define it. Grace, class, style. Yes she had that in spades. But Young by this time in her life knew very much how the world worked. Three marriages and numerous affairs tend to ground you in reality about the human experience.
Still this is a must read.